This Vehicle has Been Spotted Outside of Rooftop School at About 1:30 PM. These Minivans Come out of a Different Laidlaw Facility.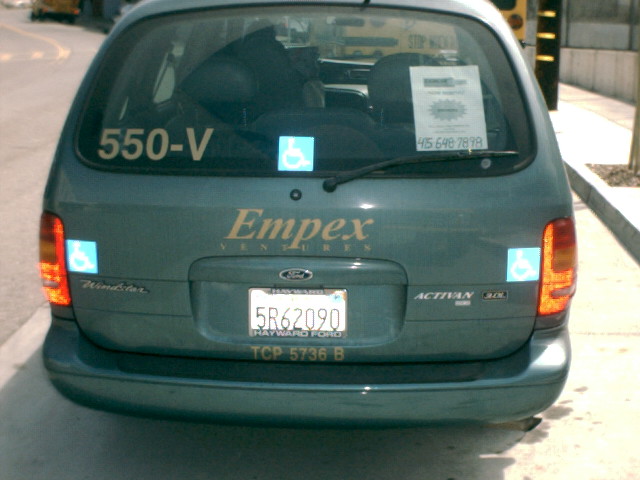 Here is a Blowup of the Sign in the Window - do you Think Laidlaw is Paying a Living Wage?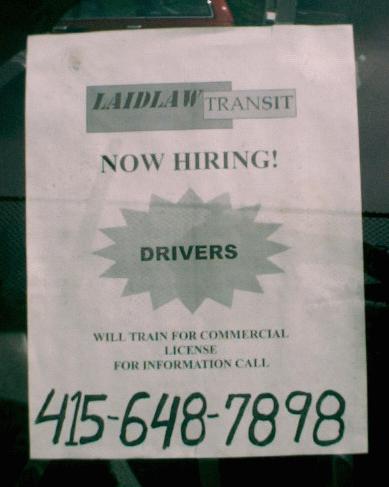 ---

Click Here to Return to the Homepage !